Product Description
This is Volvo VIDA 2015A software.
Volvo Vida Dice 2015A Software

Software Version:
2015A
Cars:
For Volvo cars from 1999 to 2017
Language:
English, Chinese
Attention:
This is just software!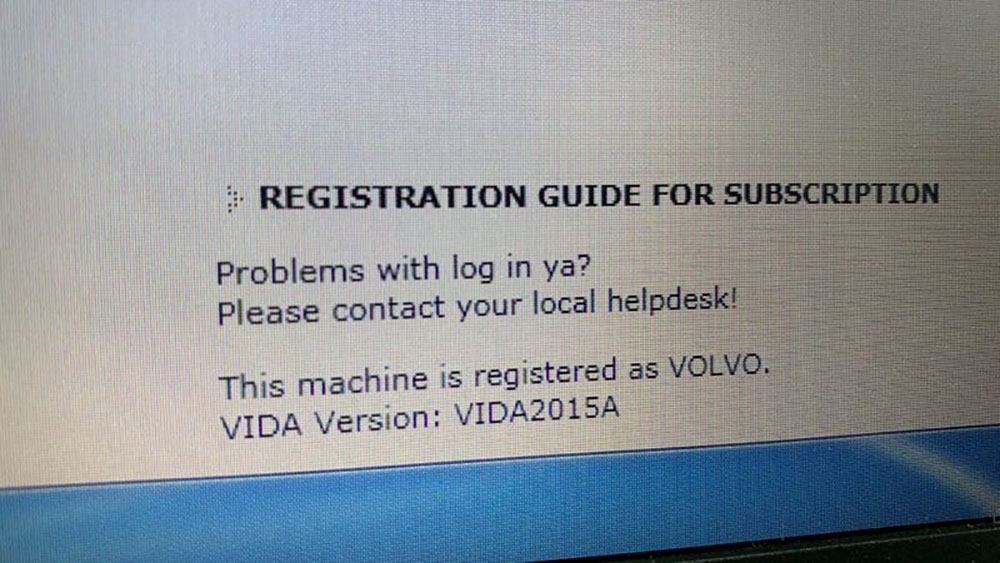 Volvo Vida Dice Computer Requirement:
1. Operating system: Windows 7 Professional 32 bit or 64 bit
2. Internet Explorer: 9 or newer
3. Computer memory: 2G RAM +
4. C: space: must have 40GB
5. Location: software must install on C://
6. Others: It must be NTFS format
Volvo Vida Dice Description:
1. DICE - Diagnostic Communication Equipment, is a tool that used together with VIDA all-in-one to communicate with the vehicle. Communication makes auto diagnosis and
troubleshooting possible, and helps download software.
2. DICE has an integrated CARB cable, which is connected to the vehicle's diagnostic socket. When connecting to the vehicle, DICE is powered as long as the battery is charged.
3. DICE has a folding hook that is designed for hanging the unit from one of the grab handles in the vehicle for example.
4. DICE is equipped with four status LEDs that indicate the status of the software, the USB and Bluetooth communication and the interface to the car.
5. At one end of the unit, there is a DC input where a battery cable or adaptor(12V) can be connected. The adaptor is used when upgrading and troubleshooting the DICE.
6. In the other end of the unit, there is a removable cover that could be removed by turning the screw on the cover.
Volvo Vida Dice Function:
1. Administration - General information, design and function
2. Standard components, service materials and consumables. General information (among other things, control modules, SRS, general safety)
3. service and maintenance
4. Engine with mounting and equipment
5. Electrical system
6. Power transmission
7. Brakes
8. Suspension and steering
9. Springs, shock absorbers and wheels
10. Body and interior - among other things, diagnostics, design and function, repair and spare part information
11. Other - special vehicles, e.g., ambulances, police cars. Components that deviate from standard.
2015A
Software Display: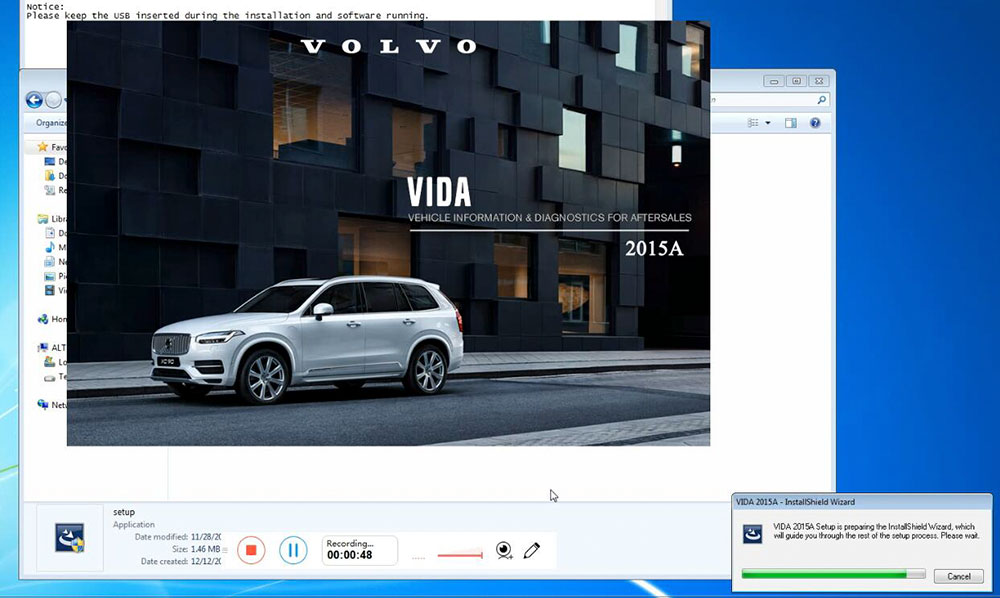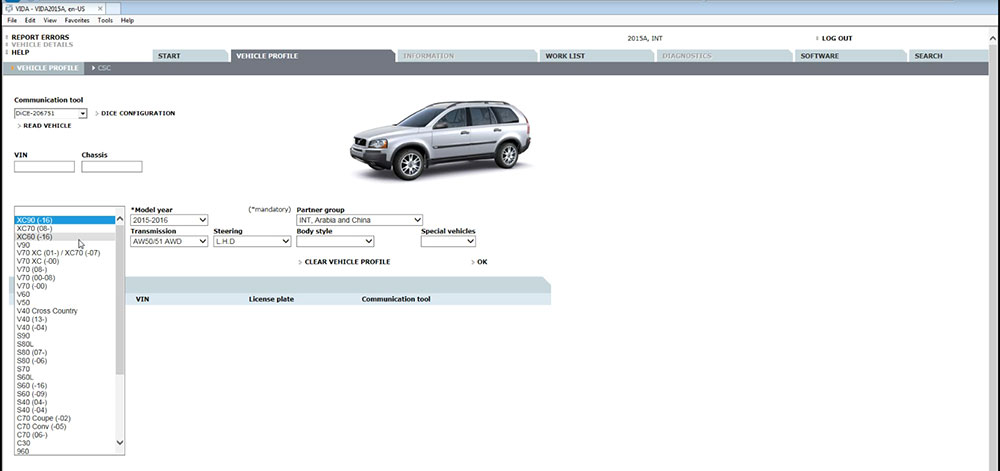 Installation tips:
User Name: admin or 1
Package includes:

1pc x DVD with Vida 2015A Version
1pc x USB KEY (Plug it when using Vida 2015A)
---
Protecting you from checkout to delivery.
If you are a buyer using Paypal right now, please check Paypal Buyer Protection and Paypal Returning Cost Refund regulations in advance.


---
Top 11 Reasons to Choose CarTool.co.uk

1. Professional OBD2 Diagnostic Tools Supplier
2. Market Oriented in UK and European Customers
3. 8-Years Online Store
4. Trustworthy Seller
5. Technical Support Team
6. Best Quality
7. Competitive Price
8. Fast Delivery (UK Warehouse, DHL,EMS,FedEx,TNT,UPS,AMX,YWEN)
9. Oversea Safety Exporting Certificated
10. 1-Year Guarantee and After-Sale Service for Lifetime
11. Simple & Comfortable Return & Refund Policy
Our Aim at Offering You A Personal, Easy and Convenient Shopping Experience. Welcome to Purchase!
---
What is the meaning of the QC Mark?
Note: Each device from our company has a unique QC Mark formed by digital numbers.
1. The QC mark means the product has been passed our Quality Department Test.
2. The QC mark shows that the product is supplied from our company
3. The product with the QC mark will be our guarantee.
---
Contact Information
Live Support
E-Mail:Sales@carTool.co.uk
Skype:carTool.co.uk
Whatsapp: 86-199-4763-7411

Scan the QR code, feel free to contact us on your smart phone.


Technical Service
Volvo dice 2015A installation note:
1. The computer should be i5 or above cpu memory 4gb or more after 2012.
2. must install the IE11 browser on the computer .
3. Computer C disk leaves 60gb space for installation software.
4. The customer must copy the software to the computer. [If run the software directly on the CD, the installation may not be successful or a problem may occur.
5 When running the installation software, you must insert usbkey, or you cannot install it.
Attention:
After installing the main software of Volvo dice 2015A,you can't restart the computer at once. You must install the patch well before you can restart the computer.