Product Description
Iprog+ Programmer Support IMMO + Mileage Correction till the year 2019 Better than Carprog Full
Iprog+ Programmer Support IMMO + Mileage Correction till the year 2019 Better than Carprog Full

Note:
Please don't buy it if you are not professional .We can not teach you how to use it.
You can contact us to ask for concrete car types
it's very powerful.
Airbag,carradio,dpf off, ECU,IMMO KEY, MIL TO KM, PINABS,PINCODE SMATRA3,PINCODE SENSOR SPEED LIMIT,ODO Adjust,EEPROM,MCU-Atmel,Fujutsu,Microchip,Motorola,Motorola912EN,NECV850,BLR,CAN,CRC_Cript,ibutton,sd_unlocker,test
Operating systems:
Windows xp
Windows vista
Windows 7
Windows 8
Features:
1. Functional; airbag, dashboard, car radio, ecu, eeprom, immo, mcu and special functions
2. Reasonable price: much more cheaper than original iprog+, but work as well as the original
Functions:
1.Airbag:
Read and erase crash to some cars
Read and erase DTC
Repair CFG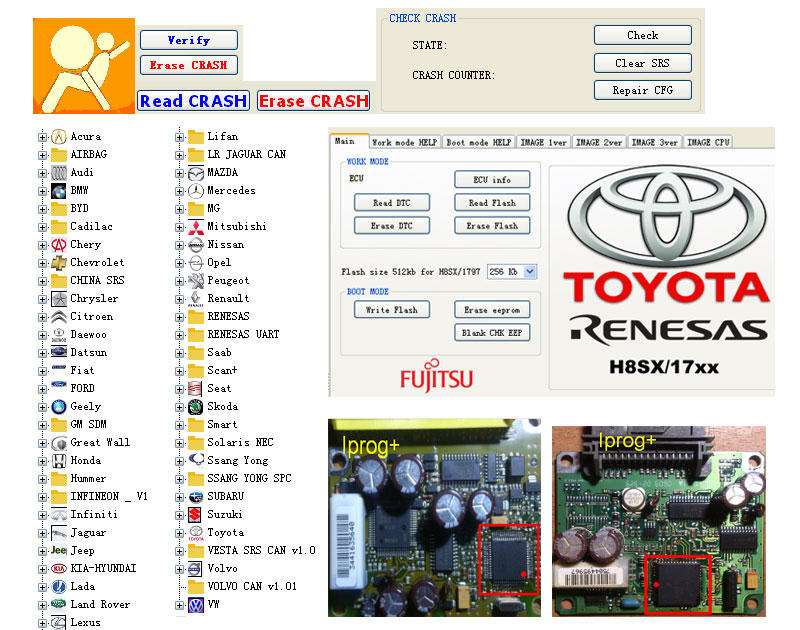 2.Dashboard:
Read km
Write a new km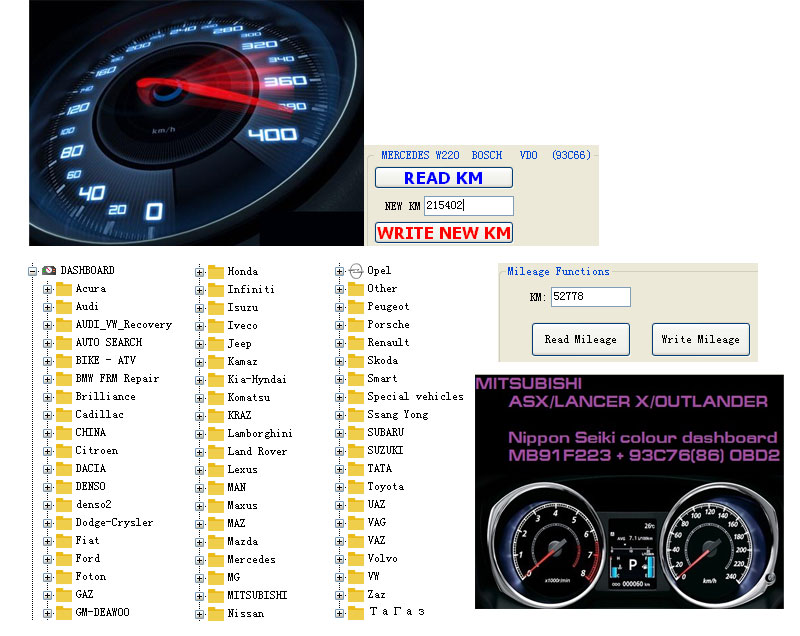 3.Car Radio & ECU:
Car Radio:
Read and erase info
Reset count
ECU:
Immo OFF
DPF off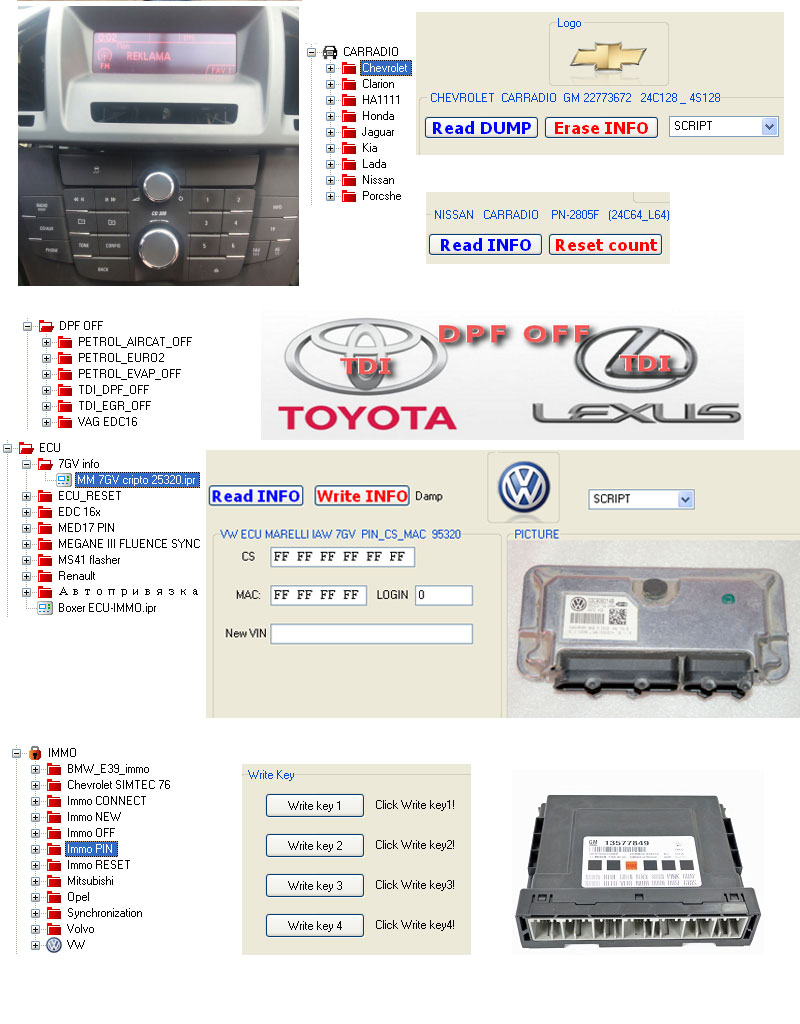 4. Eeprom:
Read/write/erase eeprom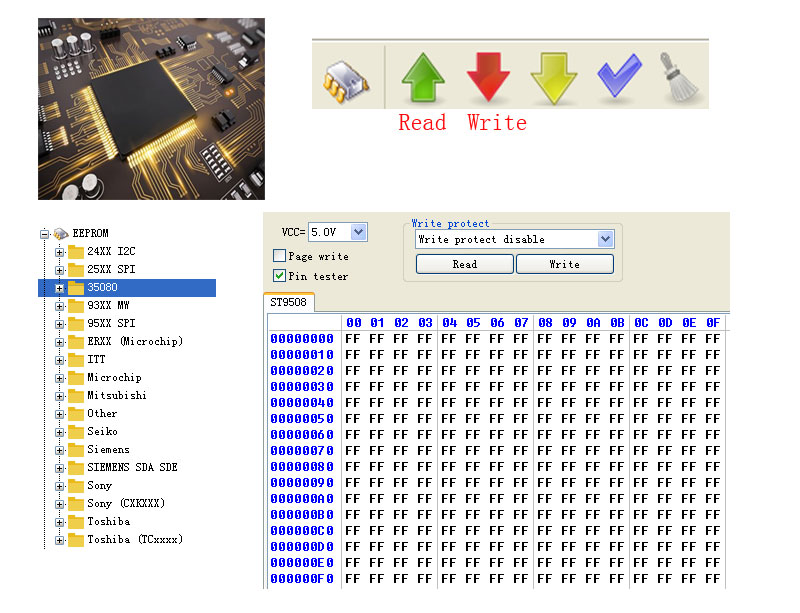 5. Immo:
Program and copy chips for cars and truck
Unlock keys
Cover Toyota smart keys: reset key prepare
Write a key by immo dump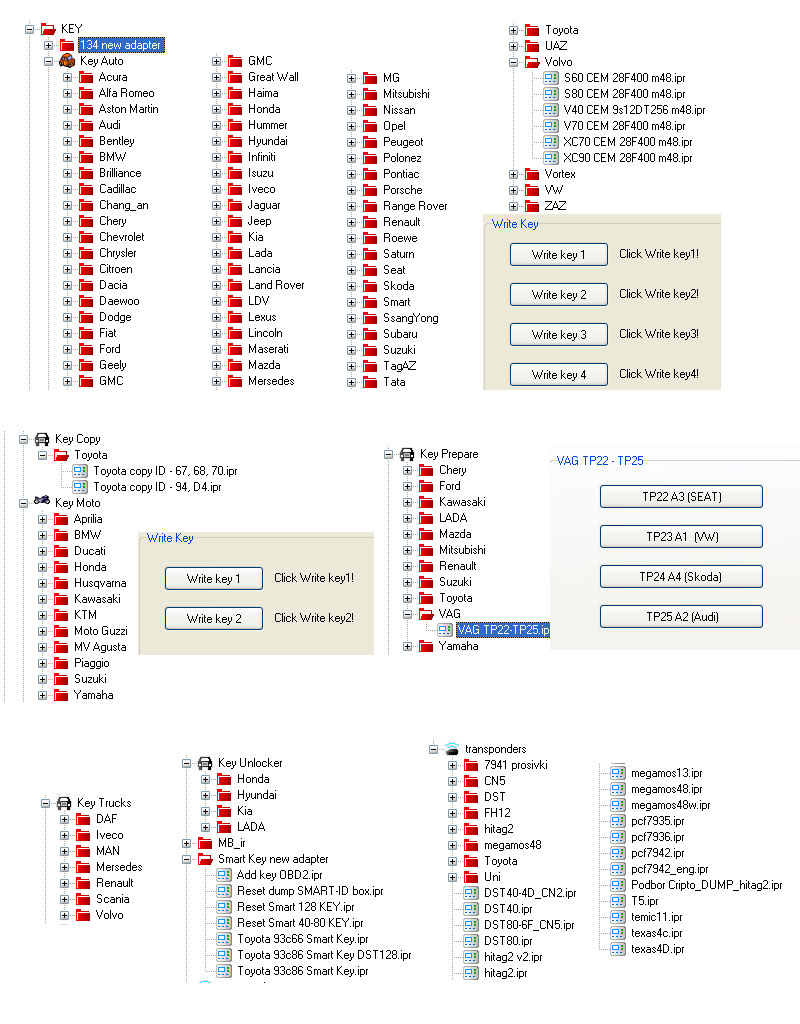 6. Mcu:
Read and write chips
Cover chips Atmel, Fujitsu and microchips Motorola, NEC v850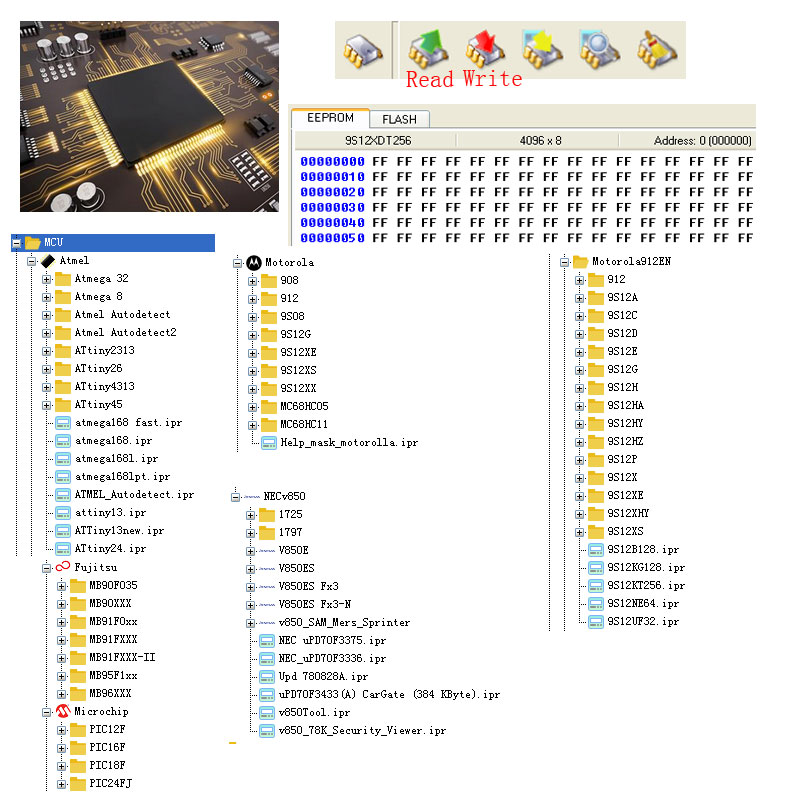 7. Special functions:
Mile to km
Pincode from dump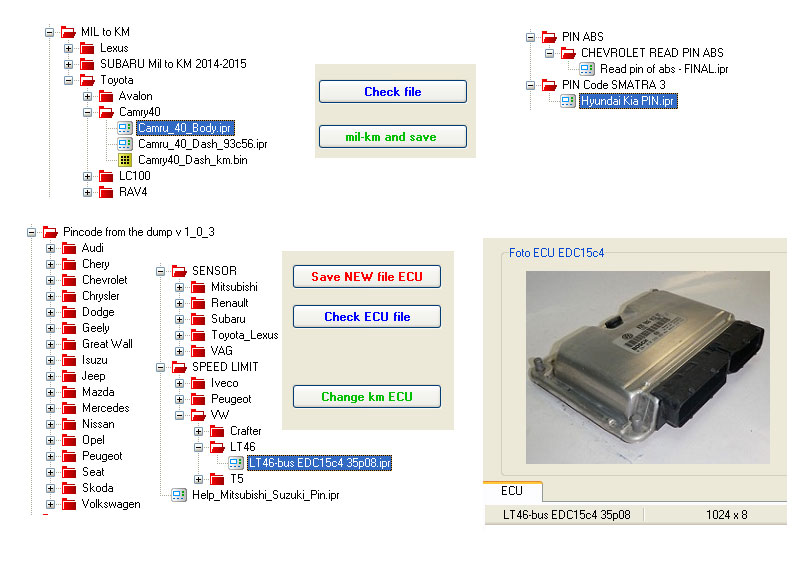 Connection: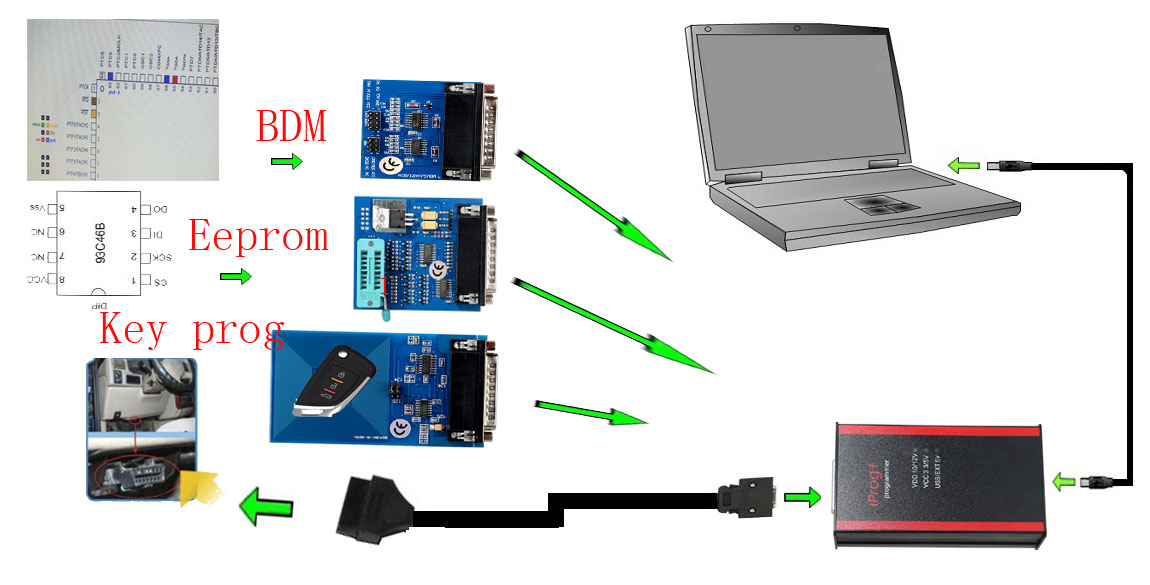 Work with automotive microelectronics:
Work with odometers on OBDII connector
Work with odometers on the table through adapters
Work with multimedia unlocking the tape recorder
Work with keys (IMMO, Transponders), copying, preparation, unlocking
Work with IMMO-Key Auto dumps
Work with the airbag computer, deleting crash data
Transfer readings from miles to km
Read and write processors and its used in cars
Removing the particulate filter in the dump
Working with keys to the intercom
Realign Pin cod from dump (some brands)
Control board number, + scripts full Base number. Ability to update!
All adapters are tested for performance!
Full Package: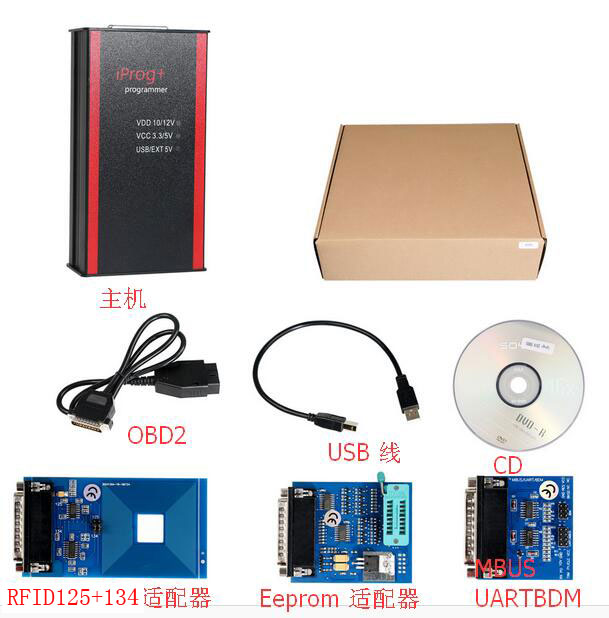 1pc x iprog+ Main Unit
1pc x RFID 125+134 adapter
1pc x Eeprom adapter
1pc x UARTBDM adapter
1pc x OBD Cable
1pc x USB
1pc x CD
1pc x Can Adapter (Newly Add since Sep 16th, 2019)
1pc x K-line Adapter (Newly Add since Sep 16th, 2019)
1pc x Welding Line (Newly Add since Sep 16th, 2019)
---
Protecting you from checkout to delivery.
If you are a buyer using Paypal right now, please check Paypal Buyer Protection and Paypal Returning Cost Refund regulations in advance.


---
Top 11 Reasons to Choose CarTool.co.uk

1. Professional OBD2 Diagnostic Tools Supplier
2. Market Oriented in UK and European Customers
3. 8-Years Online Store
4. Trustworthy Seller
5. Technical Support Team
6. Best Quality
7. Competitive Price
8. Fast Delivery (DHL,EMS,FedEx,TNT,UPS,AMX,YWEN)
9. Oversea Safety Exporting Certificated
10. 1-Year Guarantee and After-Sale Service for Lifetime
11. Simple & Comfortable Return & Refund Policy
Our Aim at Offering You A Personal, Easy and Convenient Shopping Experience. Welcome to Purchase!
---
What is the meaning of the QC Mark?
Note: Each device from our company has a unique QC Mark formed by digital numbers.
1. The QC mark means the product has been passed our Quality Department Test.
2. The QC mark shows that the product is supplied from our company
3. The product with the QC mark will be our guarantee.
---
Fast Free Shipping and Cost-Effective

---
Contact Information

Live Support
E-Mail:Sales@carTool.co.uk
Skype:carTool.co.uk
Whatsapp: 86-199-4763-7411


carTool.co.uk QRcode:
http://www.carTool.co.uk & http://m.carTool.co.uk

Scan the QRcode, feel free to contact us on your smartphone.