Product Description
V2019.12 BMW ICOM Latest Software ISTA 4.20.31 ISTA-P 3.67.0.000 with Engineers Programming Windows 7 System
V2019.12 BMW ICOM Latest Software ISTA 4.20.31 ISTA-P 3.67.0.000
with Engineers Programming Windows 7 System
12.2019
BMW Software Upgrade:
ISTA 4.20.31
SDP Programming Database 4.20.13, Multilingual
VIN: 2019.11.05
ISTA-P 3.67.0.000 , supports BMW motorcycle and electric vehicle programming.
BMW ETK 2019.11
BMW KSD 2019.11
INPA 5.00, winkfp 5.2.3, NCS 3.5.1
BMWAi Refresh Hidden 4.6
E-SYS V3.27.1 and V3.30, database V67.0, Chinese version software added
DR.GINI B020
The latest FSC navigation code software and IBAC coder
Added DISV57 and DISV44 for old BMW cars, diagnostic and programming
Programming Software: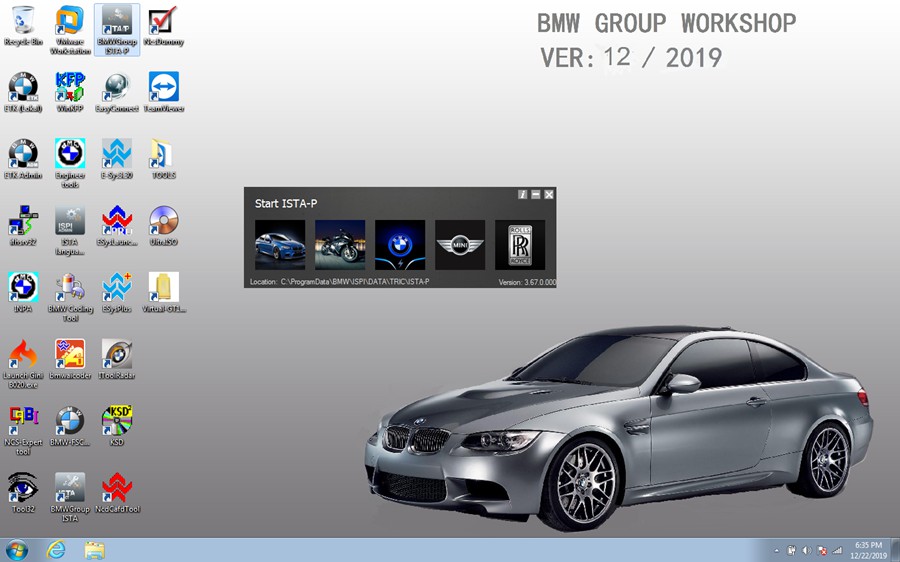 Programming Software Version: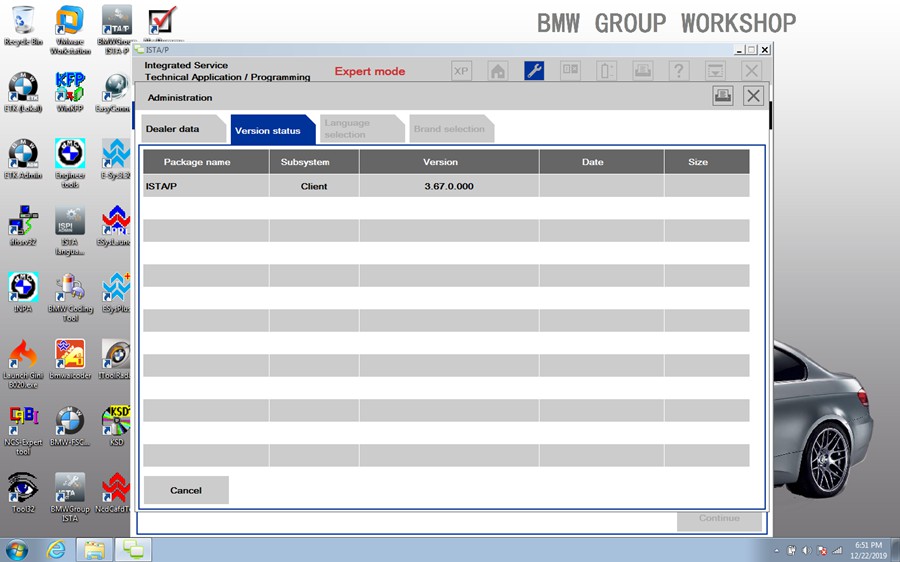 Programming Software Interface: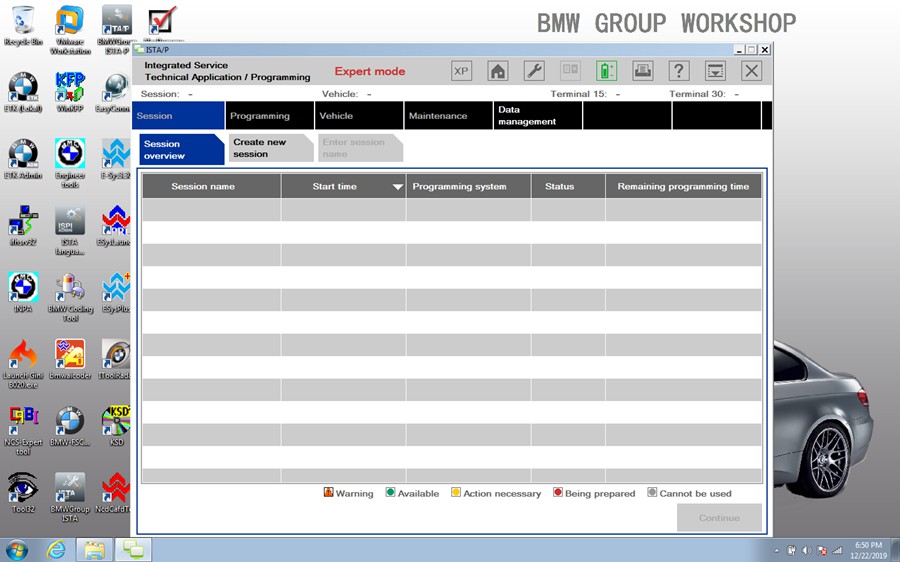 Supported Languages:
English,Chinese,Dutch,French,German,Italian,Japanese,Korean,Polish,Portugese,Russian,Spanish,Swedish,Thai,Turkish,Czech,Indonesian,Greek,Traditional Chinese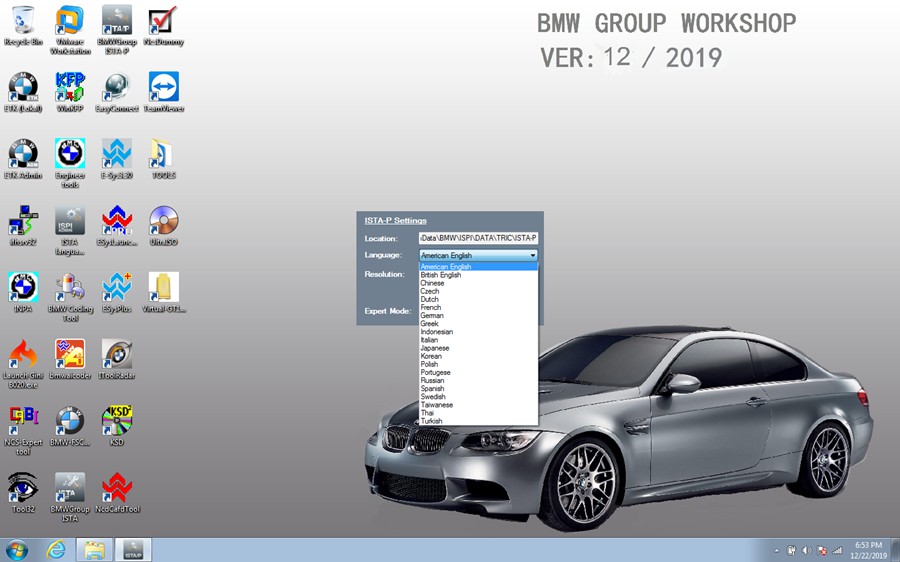 Diagnostic Software Version: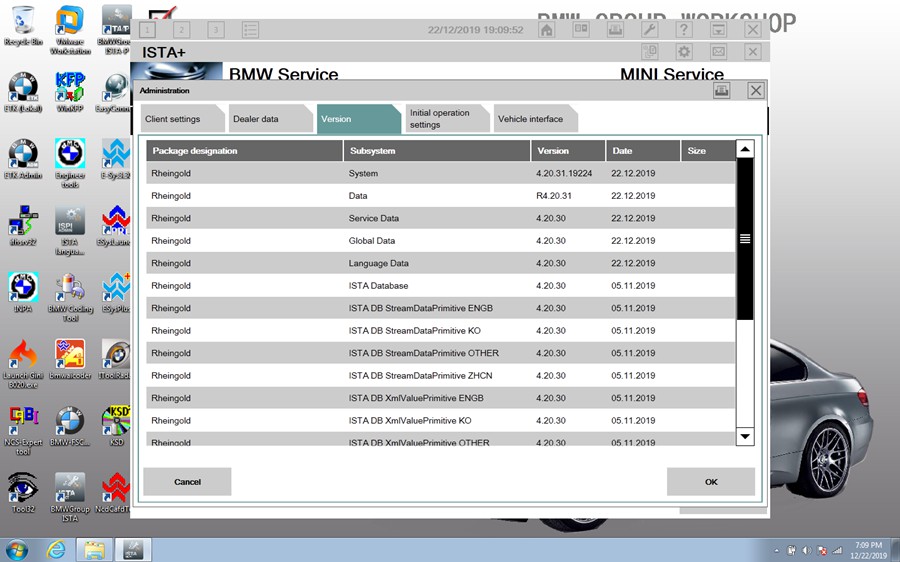 Diagnostic Software Interface: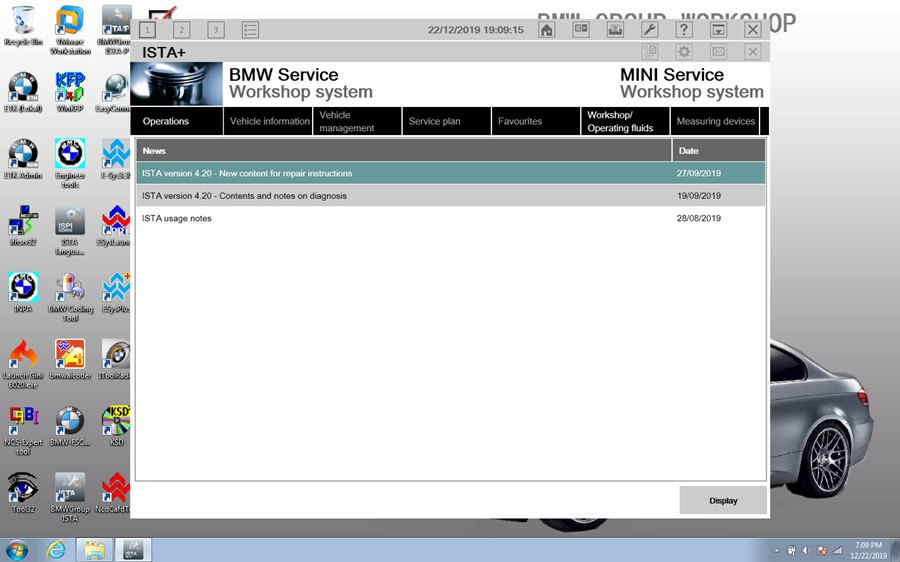 Select Language: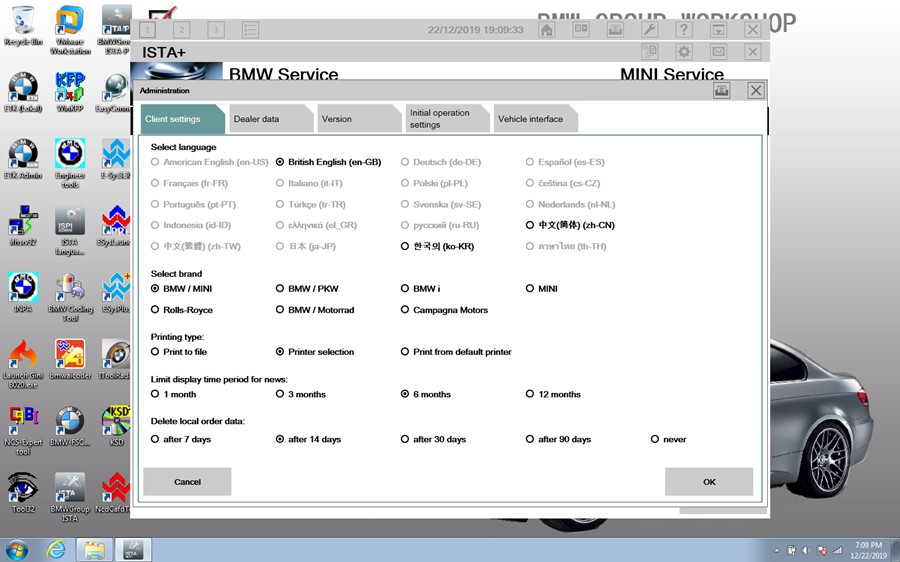 Other Language Pack Installation: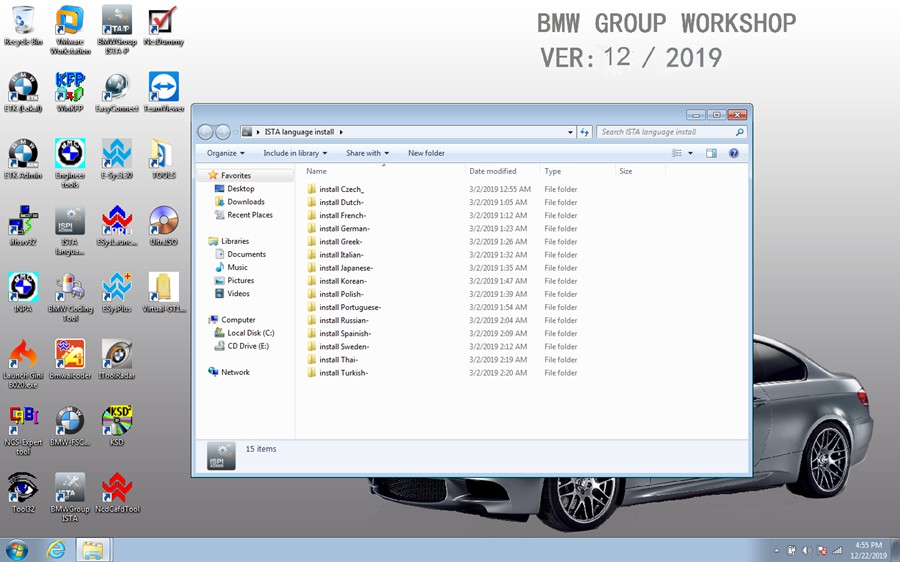 Package includes:
1pc x V2019.12 BMW ICOM DELL 500G
---
Protecting you from checkout to delivery.

If you are a buyer using Paypal right now, please check Paypal Buyer Protection and Paypal Returning Cost Refund regulations in advance.




---
Top 11 Reasons to Choose CarTool.co.uk

 

  1. Professional OBD2 Diagnostic Tools Supplier

  2. Market Oriented in UK and European Customers

  3. 8-Years Online Store

  4. Trustworthy Seller

  5. Technical Support Team

  6. Best Quality

  7. Competitive Price

  8. Fast Delivery (UK Warehouse, DHL,EMS,FedEx,TNT,UPS,AMX,YWEN)

  9. Oversea Safety Exporting Certificated

10. 1-Year Guarantee and After-Sale Service for Lifetime

11. Simple & Comfortable Return & Refund Policy
Our Aim at Offering You A Personal, Easy and Convenient Shopping Experience. Welcome to Purchase!
---
What is the meaning of the QC Mark?

Note: Each device from our company has a unique QC Mark formed by digital numbers.
1. The QC mark means the product has been passed our Quality Department Test.

2. The QC mark shows that the product is supplied from our company

3. The product with the QC mark will be our guarantee.
---
Contact Information

Live Support

E-Mail:Sales@carTool.co.uk

Skype:carTool.co.uk

Whatsapp: 86-199-4763-7411



Scan the QR code, feel free to contact us on your smart phone.




After-sale
After-Sale Service 
Almost all item has one year warranty.

We also offer free fix to almost item we sold within one year,free repair.Man-made damage need pay.

We not offer warranty on keys,cables,adapter,online sent software,please notice it.


Shipping Warranty:



1) UK Warehouse Shipping: 3-5 working days with No Tax. We have stock in our UK warehouse for most items. All Items titled "UK Ship" are ship from our UK warehouse.



2) Yanwen Express: 8-10 working days.  No Tax for European Countries.The tax was pre-paid by us, when package reached, there's no tax no extra fee for customers.

(Due to high custom tax in European Countries,Like Germany, Greece,Romania,Sweden,France,etc, we will use Yanwen express as first option, if you need faster DHL shipment,

please contact us ,thank you)



3) DHL Shipping: 3-5 working days. For the items have no stock in UK warehouse, we will ship it by DHL.  We will declare a lower price on the invoice to help your clearance. 

 
4) Singpost/HongKong Airmail: 15- 20 working days. For the Price below £100, we will ship it to you buy Airmail.
Note:
 When customer receive the goods, please make sure to check the product is correct, there is no damage to the product before sign for the package.
If, after receipt completed, any feedback problems case for compensation, it will not be handled.
Technical Service: 
2. Remote help service: If your problem needs to be solved by remote help by our engineer, please download the teamviewer software from this link:  http://www.teamviewer.com/en/index.aspx?cdsplit=D,

install it on your computer, then give us ID and password for remote help.