Product Description
Xtool X300P Reset Tool supports 16 special functions, includes ABS bleeding, Battery reset, maintenance light reset, EPB electronic brake replacement brake pad, OBD II engine diagnostics, tire pressure warning light reset, electronic steering matching, tooth learning, throttle body reset, etc.
XTOOL NEW X300P Diagnostic Tool Automatic Scanner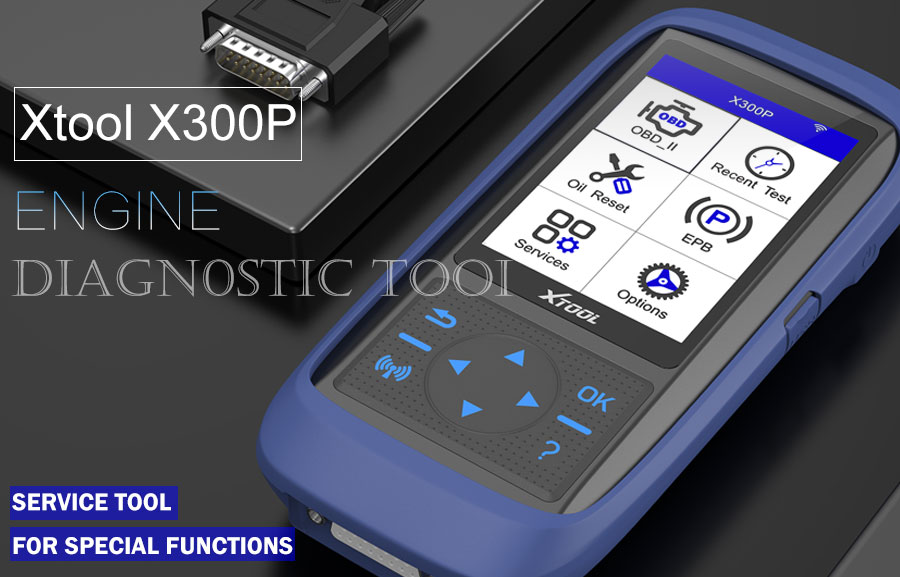 X300P is a powerful diagnostic device for special vehicle functions. Includes ABS Bleeding, Battery Replacement, Maintenance Light Reset, EPB electronic brake replacement brake pad, OBD II engine diagnostics, tire pressure warning light reset,electronic steering matching,tooth learning,throttle body reset,etc.  
Features:
1. Supports muti-language switching:English, Spanish, French, Portuguese, German, Russian, Polish and Italian.
2. Supports one-click upgrade through WIFI
3. Supports to upgrade the computer through USB connection, and downloads the upgrade program to upgrade the device according to the prompt information.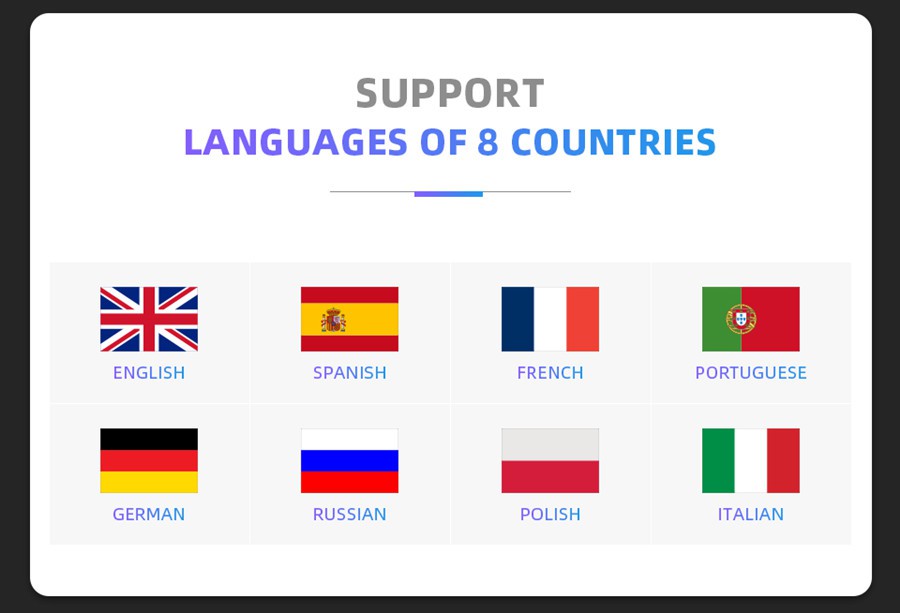 Special Functions:
Air Suspension ;Head Light; Service Light Reset; SRS;Dashboard Recovery; OBDII;ABS Bleeding; TPS;DPF regeneration; BMS; TCM; EPB; Window Initialization; EPS; TPMS;TOOTCH TEACH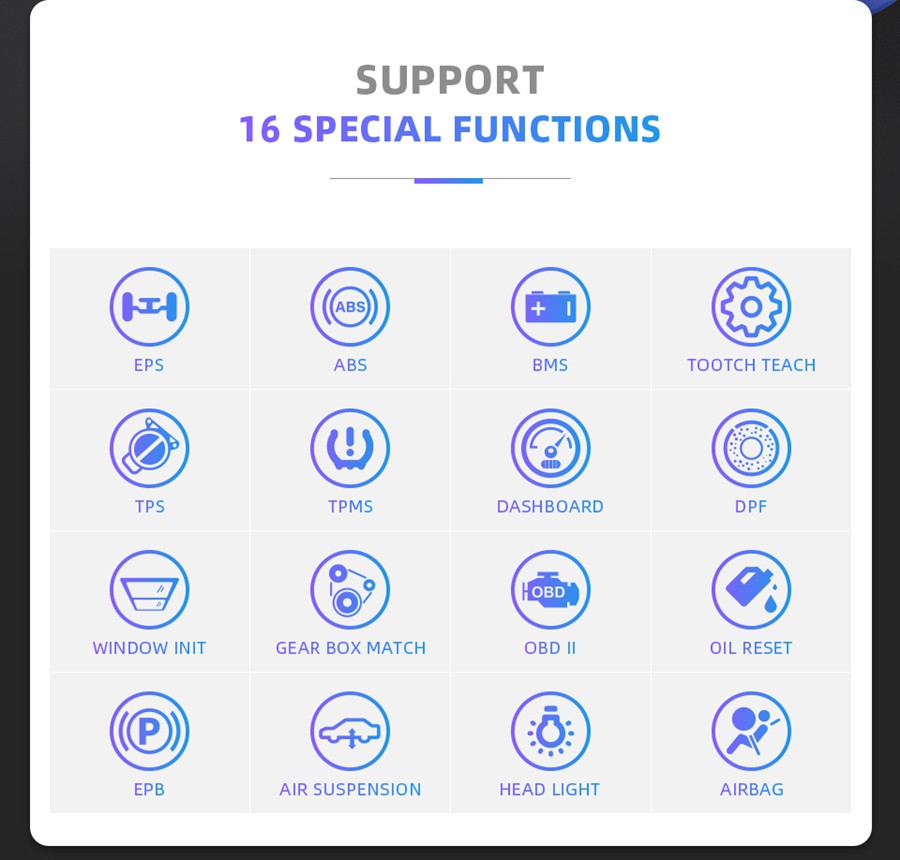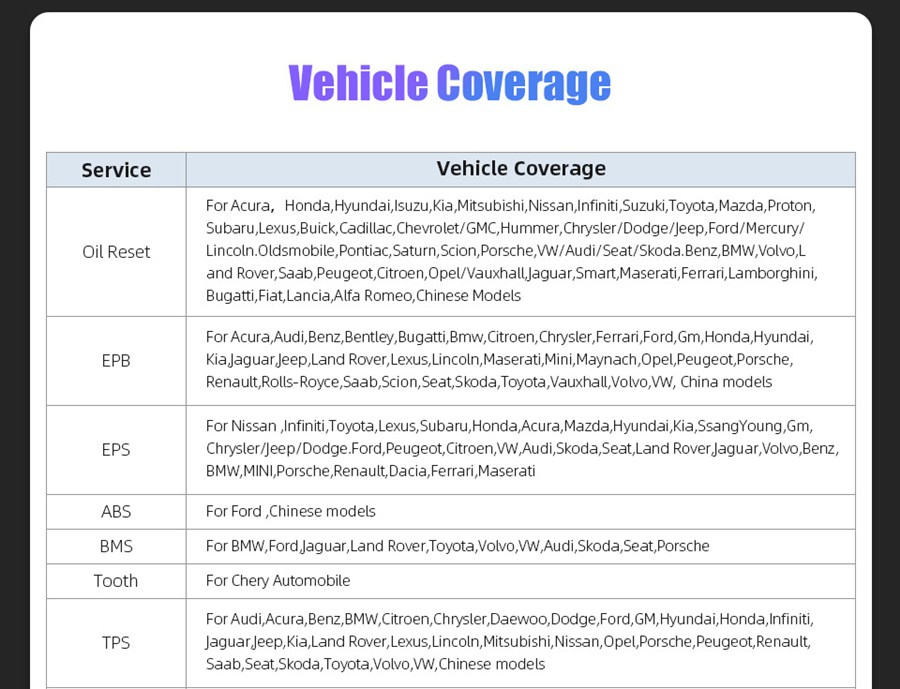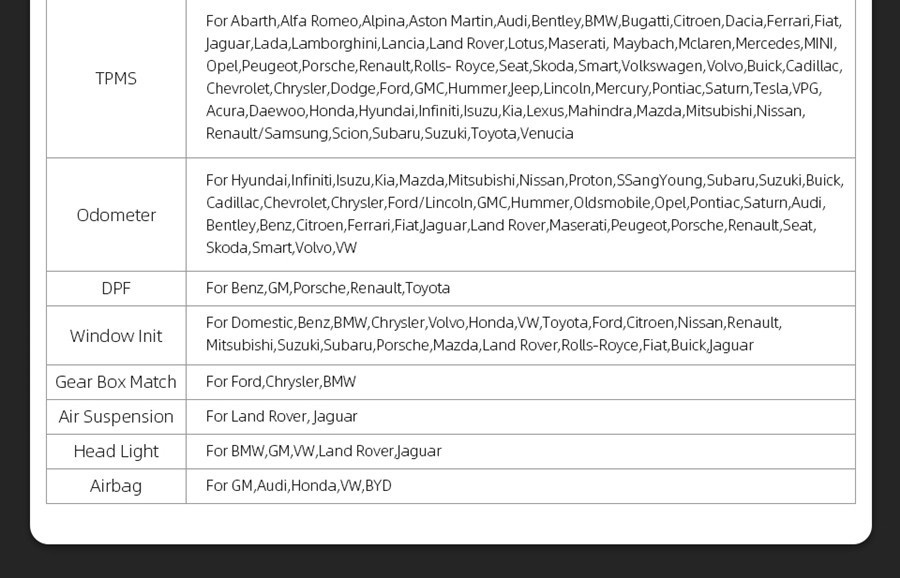 The Upgrade Method:
1. Log on the Xtool official website: www.xtooltech.com, Select 'Download Upgrade Tool' on the page of 'Service&Support' , and install the upgrade tool.
2. Open the upgrade software, enter the product serial number and activation code to log in the software.
3. Connect the X300P handheld device to the computer through the USB cable.
4. When the X300P handheld device is turned on, the computer software will automatically connect the device and log in.
5. Select installation items for computer software to upgrade procedures.
6. Disconnect the USB cable and restart the X300P handheld device to start using the upgrade software.
Specification:
Display: 320x480 dpi TFT
Communication: USB
Operating Temperature: -10℃-60℃
Storage Temperature: -20-70℃
Ports: USB/Type C /DB15
Net Weight: 0.35kg
Dimension: 200 x 92 x 33mm
Package includes:
1pc x XTOOL NEW X300P Diagnostic Tool Automatic Scanner 
---
Protecting you from checkout to delivery.

If you are a buyer using Paypal right now, please check Paypal Buyer Protection and Paypal Returning Cost Refund regulations in advance.




---
Top 11 Reasons to Choose CarTool.co.uk

 

  1. Professional OBD2 Diagnostic Tools Supplier

  2. Market Oriented in UK and European Customers

  3. 8-Years Online Store

  4. Trustworthy Seller

  5. Technical Support Team

  6. Best Quality

  7. Competitive Price

  8. Fast Delivery (UK Warehouse, DHL,EMS,FedEx,TNT,UPS,AMX,YWEN)

  9. Oversea Safety Exporting Certificated

10. 1-Year Guarantee and After-Sale Service for Lifetime

11. Simple & Comfortable Return & Refund Policy
Our Aim at Offering You A Personal, Easy and Convenient Shopping Experience. Welcome to Purchase!
---
What is the meaning of the QC Mark?

Note: Each device from our company has a unique QC Mark formed by digital numbers.
1. The QC mark means the product has been passed our Quality Department Test.

2. The QC mark shows that the product is supplied from our company

3. The product with the QC mark will be our guarantee.
---
Contact Information

Live Support

E-Mail:Sales@carTool.co.uk

Skype:carTool.co.uk

Whatsapp: 86-199-4763-7411



Scan the QR code, feel free to contact us on your smart phone.